Artificial Grass
We offer you a smart artificial green solution in Delhi, a deliciously refreshing green and always free of arid spots. Discover the pleasurable advantages of artificial grass in South Delhi and be surprised by the soft and natural aspect of this surface cover. We provide a solution for everyone looking for a suitable surface of superior quality. Mowing, watering, killing weeds, manuring your soil – all of this will be a thing of the past.

Artificial Grass provides a cleaner environment, mud and dirt is not tracked inside! We are delivering the high-quality Artificial Grass in South Delhi as well as other parts of Delhi NCR, Gurgaon ad Noida. Withstands the abuse of the sun, harsh weather, kids, pets. It improves the value and appearance of your property. Eliminates an insect and allergy environment Keeps you, your children & pets from playing in fertilizers and other chemicals 15+ year life expectancy. If you are looking for the best possible quality of artificial grass in Delhi, contact us. You will never get disappointed by the quality of artificial grass which we will deliver.
Landscape
Are you looking forward to design the eye catching garden landscapes? You are at right place
Floor and decor is passionate about providing garden landscape services in india, constantly striving to deliver the best landscape solutions to sprout out of the crowd
Landscaping is so much more than just plants and grass, it covers everything that is outside of your home. We can provide you with a complete solution for all of your exterior needs.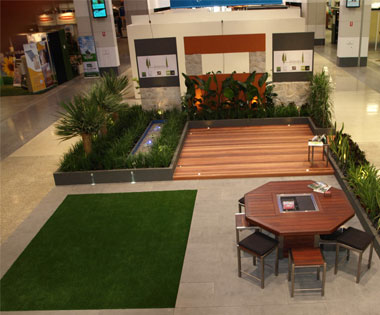 Green wall/ vertical garden
Green walls – also known as vertical gardens or living walls – are living vertical gardens that are attached to the exterior or interior of a building. Greenwall with artificial plants is some times preferred over the living wall as it is simple, economical and maintenance free. It provides the natural feel and look to the wall which creates a pleasing atmosphere. Artificial Greenwall is installed with a light weight and strong structure which has long life.

Our green walls transform dull and empty spaces into lush living spaces.
In addition to the breath-taking scenery, green walls have many other benefits that make them an obvious choice. Diversity is the key, and by utilizing hundreds of different types of plants we create striking patterns and unique designs. We achieve this by utilizing the multitude of colours, textures and sizes that nature provides. The complete green wall is washable and maintenance free.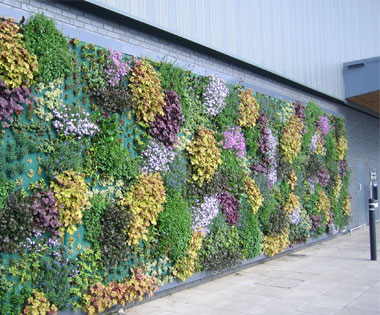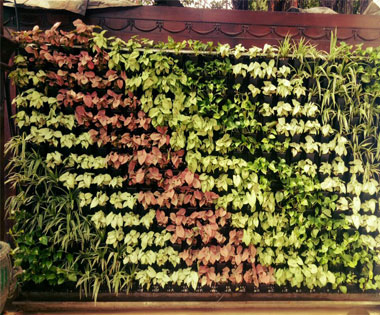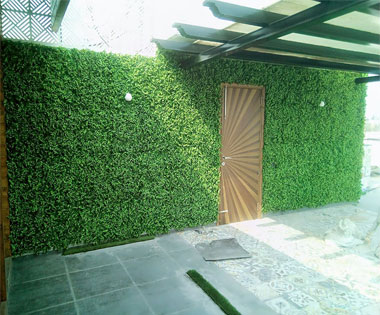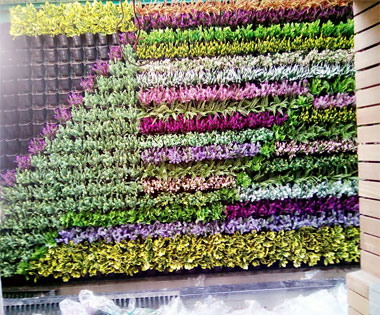 Laminate flooring
Although laminate flooring is a hugely popular choice amongst home owners many people confuse it with engineered wood or parquet. Laminate flooring is a cost effective solution for those that would desire a 'wooden floor look'.

Although laminate flooring is a hugely popular choice amongst home owners many people confuse it with engineered wood or parquet. Laminate flooring is a cost effective solution for those that would desire a 'wooden floor look'. Laminate flooring is a very cost effective and ecological choice of flooring that not only looks great aesthetically, they also give years of wear and durability. Installation of laminate flooring is quick and simple ,Although laminate flooring is not suitable for wet areas like kitchens or bathrooms, one of the many benefits of laminate flooring is with the pre-finished top layer very little maintenance is required. No need for sanding or re-laquering/oiling like an engineered flooring.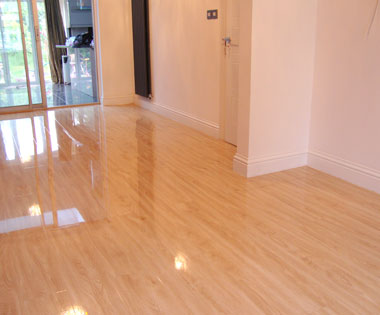 Terrace gardens and balconies
If you live in a building without its own garden, establishing a Terrace or balcony garden is the ideal way to create your own mini horticultural haven, ensuring you don't miss out on growing a wide range of plants. In terrace garden we do Pergola, Gazebo's, Decking, Vertical Garden, Plants, Fountain and grass these item mostly used by clients to give a perfect looks to terrace.
Building restrictions
Before designing any addition to a property's roof it is essential to check:
Whether planning permission is required
How much weight the roof can take – large containers full of compost and plants weigh a considerable amount, as do people using the garden. There will be strict weight restrictions on balconies suspended out from the building
If the roof is waterproof. Use the services of a chartered structural engineer or a surveyor.
Local environmental conditions
The main limitations of roof gardens and balconies are strong winds and sunshine. Take advantage of any existing protection, such as walls or fences that provide shelter and shade
If erecting trellis or screens, ensure that any fixings are well-supported
Solid walls can pose problems with turbulence on the leeward side so, if a choice is available, use slatted or mesh screens that simply filter the wind, creating a microclimate for the plants within
Balconies also often have the additional problem of an overhang from the property above, which prevents rainfall from reaching the containerized plants.
Irrigation and maintenance
Containerized plants will need watering all year round, except in freezing conditions
In summer, plants often need watering twice a day (if not more), and leaf scorching may occur even if plants are well-watered
Containers should be raised off the ground so that their roots don't get waterlogged
Install an irrigation system where cost effective (in larger areas), ensuring excess runoff flows to a drainpipe outlet
Hand-watering is more accurate, but time consuming
Check containers periodically to ensure plant roots are not congested. Re-pot as necessary in spring
Feed plants regularly. Controlled-release fertilizer used in the compost is the easiest solution
Top-dress pots annually, replacing the top few centimeters with fresh compost
Liquid feed any annual plants used in plantings from may to September to give best flowers result.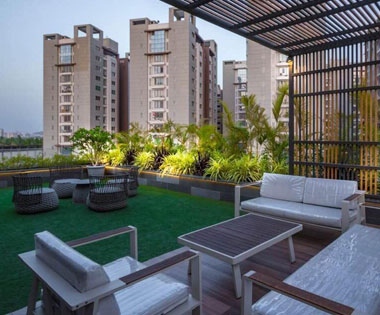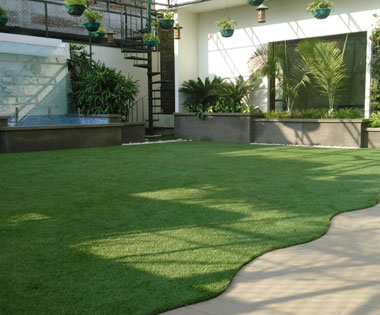 Pergola and Gazebo
just in time to impress your family and friends and enjoy the great outdoors. We supply and install a wide range of pergolas and gazebos to suit your garden and to make your outdoors more enjoyable. Gazebos/pergola are the ideal for outdoor living spaces or outdoor dining areas. Our Gazebos/pergola are custom manufactured with unique designs by using high quality thermo treated pine wood to fit your budget and tastes.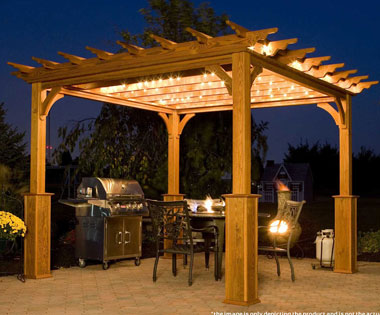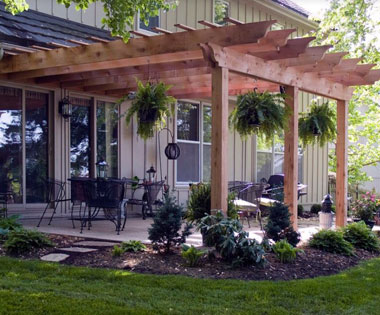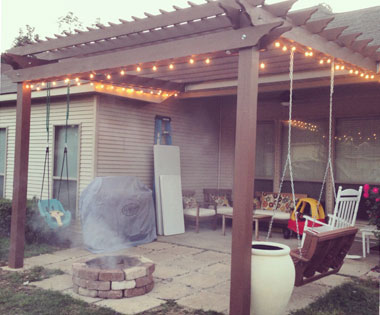 Cladding / Decking
Stand out with thermory's pine,Ash wood, WPC stunning cladding collection,a variety of bold elegant design,combine with superior rot resistance to make an enduring impression on your external environment.
Decking:- The original and still the most common decking choice is wood which is natural, strong, easy to install and feels good under bare feet. Natural Wood Decking is the classic option to outdoor decking. natural wood decking like Pine/IPE/Ash wood is one of the most famous choices for decking around the world.